The Christmas holidays are dates when the decoration in our homes takes on a special role.
The Christmas holidays are dates when the decoration in our homes takes a special role and therefore we must take care of it. They are days of great joy and illusion, where we meet with our loved ones and share unique moments. Christmas is magical and full of emotions, so we must turn every corner of the house into an experience.
We can decorate a home with a Christmas theme under the Wabi Sabi trend indoors. With this we talk about building spaces in which serene, sincere and intimate atmospheres predominate. In Wabi sabi Christmas decoration, warmth, one of the essential points, can be obtained through the textures of materials from nature, thus providing a unique character to homes.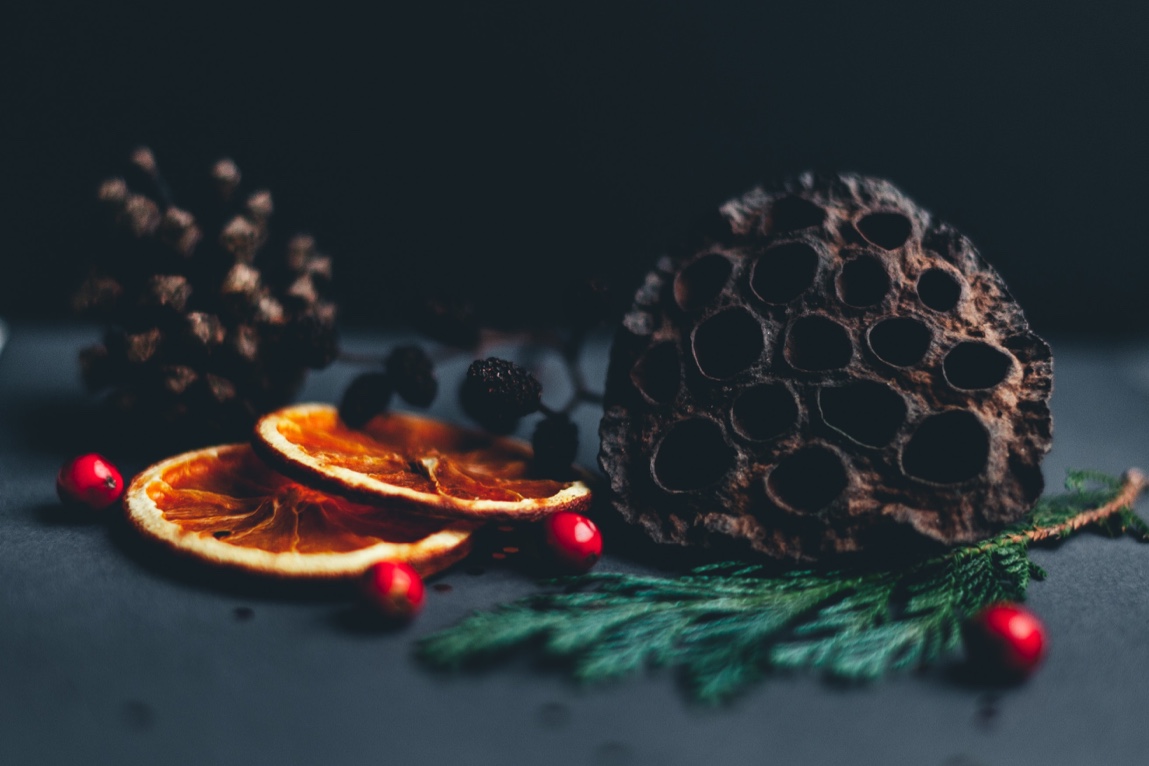 Flee from the artificial decorations
You can find ornaments in any decoration shop, but most of them are made of plastic or some synthetic material. Opt for a natural Wabi sabi Christmas decoration and look for an alternative to all the null materials to be able to be recycled. Natural decorations, thanks to the textures and colours they provide, can help you create unique and exclusive environments in your home.
The textiles, the decoration, the lights and the nature are the outstanding elements in the Wabi sabi Christmas. Enjoy the holidays by decorating your home and taking care of our environment.
The Christmas tree seems to be a must have accessory in your living room, but if you don't have enough space, there are other options you can count on. If this is not your case, make sure that the tree has a chance of survival so that it can be replanted. Look for an ecological nursery where for every natural fir tree used at Christmas another one will be planted that will continue to contribute to the protection of the environment.
It is important that you commit yourself to taking care of it before, during and after the holidays.
Introduces elements of nature in the decoration
The decoration in Wabi sabi projects is not usually ostentatious. It avoids all artifice and moves away from gilding and glittering. The chromatic range used is neutral. Raw colours, sands, greys, blacks, browns, greens and oxides inspired by nature prevail.
To create a Wabi Sabi Christmas and generate special atmospheres, there is a great possibility of elements that we can find in large parks or pine forests in the city.
If you live in the country, you have it much easier. Collect pineapples, pine branches, spruce branches, dried branches and combine them with dried fruit, or the fruits in demand at this time, such as nuts.
Search the local market and the Christmas markets in your city for vegetation, branches and decorations made of wood or iron, to create a wreath for the front door or to place over the fireplace, for example. You can also make a tree out of the branches. Make sure you find a charming pot and put up the decorations tastefully.
Create ambience with the lighting
Lighting plays a very important role in Christmas. Just look at the streets and shops. In Christmas decoration Wabi sabi lighting is more restrained. That does not mean that we are not going to stop creating cosy and beautiful atmospheres.
In the different ways of lighting the house that we have, candles are a must for any environment and if it is Christmas, even more so. The light of the flame, like the fire of the chimney, is warm and therefore, it produces, serene, simple and intimate atmospheres. Place candles of different sizes, in ceramic, glass, wood or iron containers or candlesticks, for example.
The table is one of the main Christmas decorations in a home. It is there that stories are generated and where we share, along with the food, special moments among our people. A few small touches that give it personality are essential, together with candles and natural fibre textiles, such as linen or cotton, from the table runners. The candles can be placed anywhere. Alone or as a complement to the decoration you have designed. The light in the room should be very dim, so that moments of calm and reflection are created.
Garlands are a safe bet, as long as they are very subtle. If we place them on the tree or the branches that we have placed in a vase. These have to be a little point of light, like the drops of water that remain after it rains on the leaves of the tree.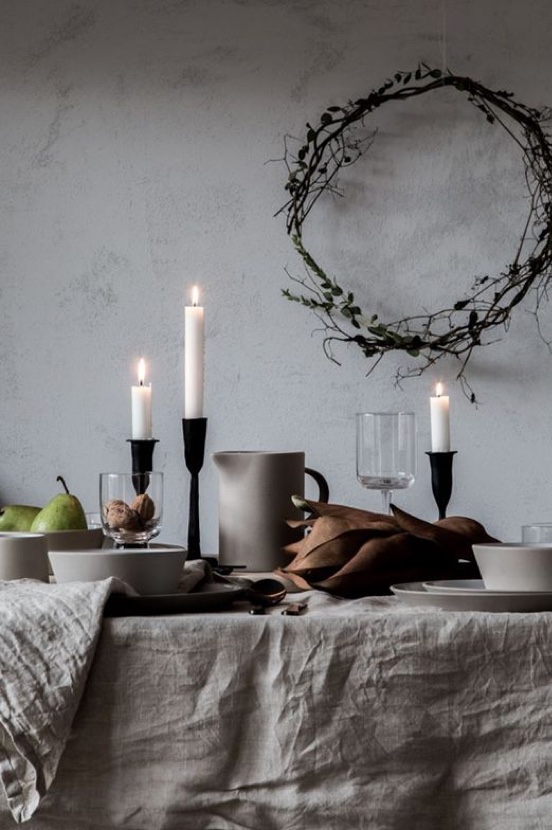 Finally, it should be noted that among the 10 ways of incorporating the Wabi sabi style in your home, there is talk of the decorative elements having to be few but imperfect. Because that imperfection is what makes them beautiful.
Try not to overload your home with Wabi Sabi Christmas decorations. Always, less is more. No use putting up decorations just for show. Study every corner and think about what you want to achieve in them.
Are you ready to create moments and emotions with your loved ones? This holiday, tell your own story.