Volver a Blog
4 Tips for choosing
natural materials suitable for your home
Naturalizing homes is one of the most powerful trends in decoration right now.
Natural interior design has become a necessity in order to be able to connect with nature, even though we live in big cities. We spend most of our time between four walls and the habitat around us conditions us more than we think.
Choosing the natural materials that we are going to introduce in our homes is very important. It is necessary to take into account the habitual use and the climatic aspect of each zone.
It is important to learn to differentiate good materials, as they will affect the value of housing and also affect the quality of life when you live in it.
The natural materials in the house translate into less economic costs in heating or air conditioning, help make the indoor environment healthier, and last longer in time.
That's why we want to show you the 4 key tips for choosing the right natural materials for your home. Most of them will also help you to make your home more sustainable.
Choose materials that absorb noise and vibration
Materials of natural origin must protect us from the noises and vibrations that exist inside the house.
Noise has negative effects on sleep, memory, attention and rest. For this, it is advisable to use hemp, coconut and recycled cotton as insulating material or, for example, as lining walls or lining furniture and doors.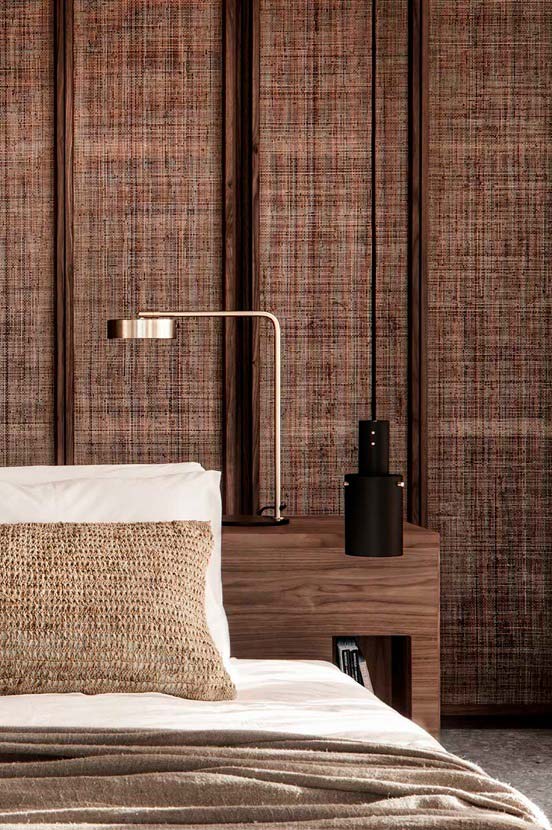 Introduces materials that help regulate indoor humidity
The earth or ceramic brick, used in the interior partitions, helps to regulate the humidity in a natural way, thus stabilizing the interior environment. It is very important to choose the natural coatings and finishes of the walls, since the first 2-3 cm of the walls are those that immediately influence the atmospheric humidity of the spaces.
For this reason it is advisable to make mortar coatings with lime or stucco finishes with lime. Apart from providing an aesthetic finish with a lot of character and personality, thanks to the water they have, they are breathable and waterproof materials, which avoids the problems of steam balls typical of plastic materials.
Another very advisable material as a final finish of the walls, are natural and ecological paints. As they are made only with natural raw materials, they allow the walls to breathe and thus regulate environmental humidity, avoiding condensation and the proliferation of bacteria.
They help to keep the air in the house cleaner and healthier, which contributes to the fact that if you have allergy problems, asthma, migraines or chronic tiredness, they do not get worse.
Looking for durable materials
Stone is the historical building material with the longest lifespan, without a doubt. It has great strength and hardness, which means that it has hardly any maintenance.
In the decoration with natural materials the stone is the most used, for the infinite possibilities that it has. We can introduce it in interior walls, kitchen countertops, auxiliary tables and decorative pieces.
Incorporates materials that provide warmth
Wood is a material that brings a lot of warmth to spaces.  In addition to being a very noble material and good quality, despite what is sometimes thought, is a very durable material.
With proper maintenance, it can last tens or even hundreds of years. The important thing is to avoid the usual chemical treatments and opt for natural treatments.
Decoration in natural wood, like stone, has a lot of possibilities. We can use it as wall covering and kitchen furniture. In the field of flooring, there are three different types of laying, regardless of the type of wood we choose: glued wood, floating flooring and solid floorboards.
In the field of decoration, we can introduce it into furniture, such as tables, chairs, bathroom furniture, shelves, lamps and even sculptures and art pieces.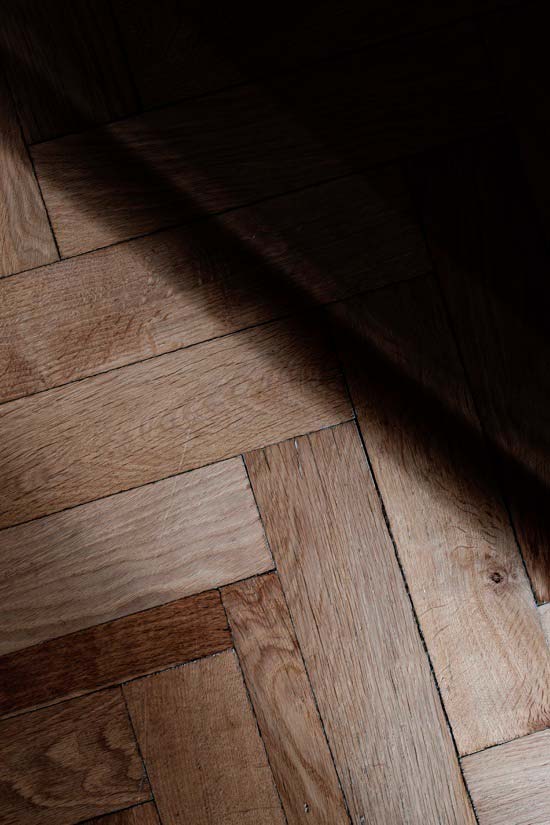 Finally, mention the natural textiles and the multitude of benefits involved in introducing them. When we decorate with the most important textiles such as cotton, linen and wool, we are giving the home all the warmth it needs; but even so, we must not forget hemp, jute and sisal to build unique spaces.
Mixing the different textures in curtains, furniture, cushions, carpets, lamps and even in decorative looms, will allow us to achieve beautiful, natural and healthy environments.
If you are going to buy a house, reform the one you have or simply change the decoration, it is important that you take into account these four tips when choosing the right natural materials for your home.