Volver a Blog
Natural materials:
How your home influences your health and the environment
When we decide to live a healthy and healthy life, we do not realize the importance of our homes and the environment in which we live..
Benefits of natural materials.
Having a healthy home is also important to our health.
The ideal would be to live in an ecological house, those that achieve optimal living conditions with minimum energy consumption, but we are limited by the areas and buildings where we live. Even so, this does not prevent us from making our homes healthier by choosing a natural design and interior design.
By using natural materials in a house we achieve that it is free of toxins and chemicals harmful to health. In this way, it transpires and does not generate condensation by means of a characteristic called hygroscopicity, thus avoiding the proliferation of moulds, fungi and bacteria. On the other hand, and no less important, the manufacturing process and use of the material is harmless to the environment. Most natural materials are of plant origin, which means that as they grow through photosynthesis, they store CO2 and create oxygen, and are therefore the least damaging to the planet. As you can see, they are all advantages over the use of synthetic materials.
Natural interior design is a way of life, where interior design and health go hand in hand.
A healthy home requires several factors to consider, including having a natural interior design project and taking into account that the use of natural materials should not be limited only in the choice of sustainable furniture.
Today we will talk about how coatings, paints, flooring, textiles and natural decoration can influence the creation of a healthier home, improving our quality of life and our health.
Types of finishes: coatings, paints and other natural alternatives.
Natural stone is one of the best wall coverings for creating special spaces. It is a material that has a high thermal inertia, which makes it a great insulator that will provide significant savings in heating and cooling, significantly increasing the energy efficiency of the home.
Wood as a cladding material brings a lot of warmth to a home as well as being a very noble material and good quality. The important thing is to avoid the usual chemical treatments and to opt for natural treatments based on oils or ecological varnishes.
On the other hand, we have the ecological paintings . They are biodegradable products of natural origin, do not contain volatile elements and do not emit toxic substances, being ideal for people with allergies or health problems. They do not contain heavy metals or carcinogenic components. They are also breathable, form a porous layer on the painted surface that allows evacuation of air vapour and moisture, prevent spalling and the appearance of fungi and bacteria.
As an alternative material to paint, we highlight mortar and lime stucco. They are breathable and hygroscopic materials. They are also antiseptics, bactericides and fungicides, so that, in the event of dampness, they prevent the appearance of moulds and other microorganisms. Natural pigments can be added to both to give colour and personalise the spaces.
Types of natural pavements and their characteristics.
First of all, I would like to talk about wood, this noble material, allows us to achieve an ideal finish for any room providing elegance and sophistication. As a flooring, the most frequent application is the wooden platform, we can opt for natural solid woods treated with linseed oil or wax, always taking care that they do not have a base of contralaminado, since this could also contain toxic adhesives. The wood absorbs sounds and has a non-slip surface due to its texture.
One of the most widely used alternatives in natural interior design such as interior and exterior flooring is natural stone. It would be advisable to avoid some types of stone, such as granite, as it emits radiation. In fact, granite is widely used in kitchen worktops despite being a carrier of small quantities of natural uranium.
Soil is another natural solution to continuous plaster, lime or clay mortar paving. The aerial lime has very suitable properties since its mortars have the particularity of being permeable to water vapour, which gives the pavements hygroscopic qualities. In the case of clay, it can be protected with linseed oil to make it more impermeable, it absorbs bad odours and acts as an electromagnetic insulator.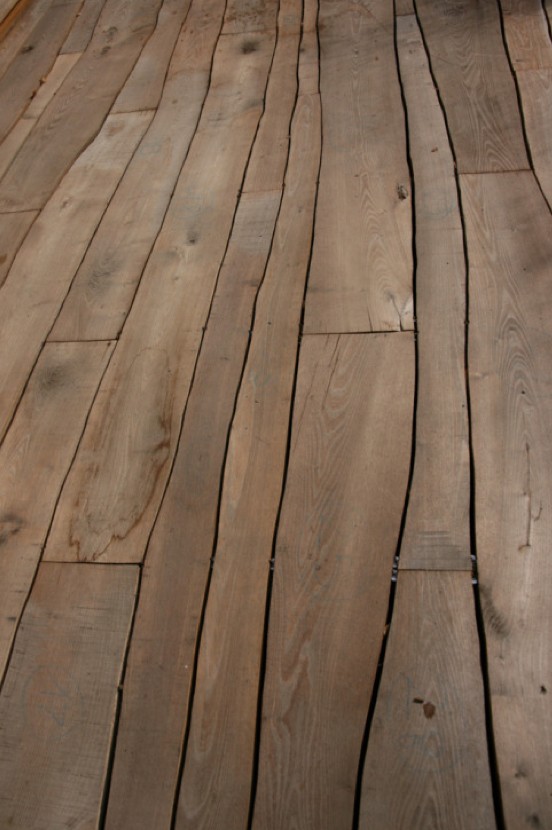 Benefits provided by natural fibers.
Natural and organic fabrics are a key element in interior decoration and in achieving a healthier home. We can define organic textiles as 100% natural fabrics without any chemicals or residues. These help to optimise ventilation, giving greater freshness to spaces and preventing much more dust mites from accumulating. They also improve thermal insulation and contribute to regulating the hygrothermal comfort of interior spaces.
The natural fibers, on the other hand, we can find them of animal and vegetal origin. Those of animal origin are those that have been used by human beings since prehistoric times. For example, wool, cashmere and mohair are obtained from the hairs, hides and secretions of various species.
Among the fibers of vegetable origin are those extracted from the hair of some seeds. Among the most important are cotton, linen and esparto, but we can also find hemp, jute and sisal.
With proper use and aesthetic sensitivity to combine the textures of the fabrics, we can achieve beautiful, natural and healthy environments.
To conclude, I would like to talk about one of the trends that has resurfaced stronger than ever, the natural and artisan interior design.  The introduction of handcrafted decorative elements has become key in the natural decoration of homes. It is very common to introduce decorative pieces and household items made of ceramics, wood, etc., where the dyes and glazes are natural, and therefore free of toxins.
Don't you think it makes sense to use natural materials in your home to care for and protect your health while respecting the environment?
Surely you are affirming it after knowing all the benefits and advantages they have.