Interior design project:
House in Son Vida
Mallorca
Son Vida is a residential area near the capital of Mallorca. Situated on a hill surrounded by old growth trees, the bustle of the city doesn't interrupt the peace that permeates this area.
The Son Vida neighborhood is in an elevated position, giving you the opportunity to enjoy impressive views of the surrounding mountains and of the Palma Bay.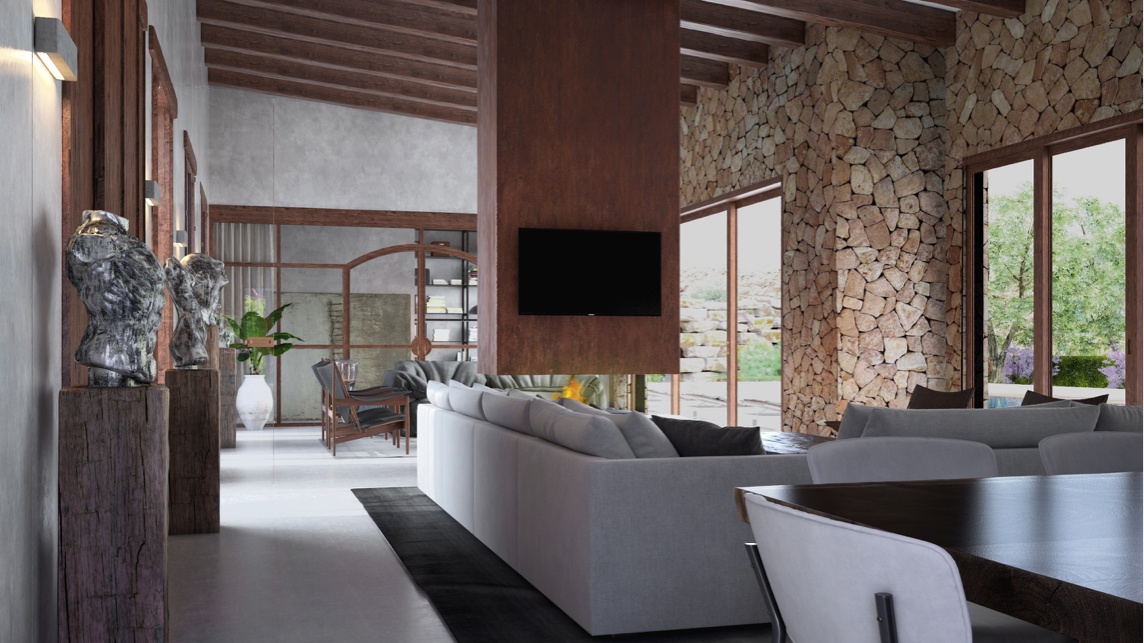 The challenge with completing this interior design project in Son Vida was to transform an old home into a modern dwelling based on the Wabi Sabi Philosophy and crafts.
With a new open floor plan, light floods into the living space, and the large sliding windows open out onto the terrace, erasing the division between home and nature.
Modifying the floor plan to unite the common areas resulted in an important visual change; In the same space where we find the kitchen, we also find the dining room, and two living rooms, but the fireplace serves as a prominent central feature which allows the spaces to remain distinct. The fireplace is wrapped in corten steel, (a material the client envisioned for this use), and the base is made of hand-carved stone, perfectly imperfect, showing us the distinct beauty of the Japanese Wabi Sabi philosophy.
The entire interior design projects breathes Wabi Sabi philosophy; contemplation of nature, the conservation of historical elements like original sandstone walls, and reclaimed materials like wood beams which are refurbished by hand. The color composition is inspired by nature, where browns, blacks, greys, sandy, earthy, and rusty colors prevail.
We have attempted to transmit the timelessness of a decor that seeks peace and serenity, creating a home that aids us in coping with everyday stress. The textures and the natural roughness of the materials, the soft and pleasant touch of the textiles, in addition to being those that contribute the color, are those that contribute the authenticity to the house.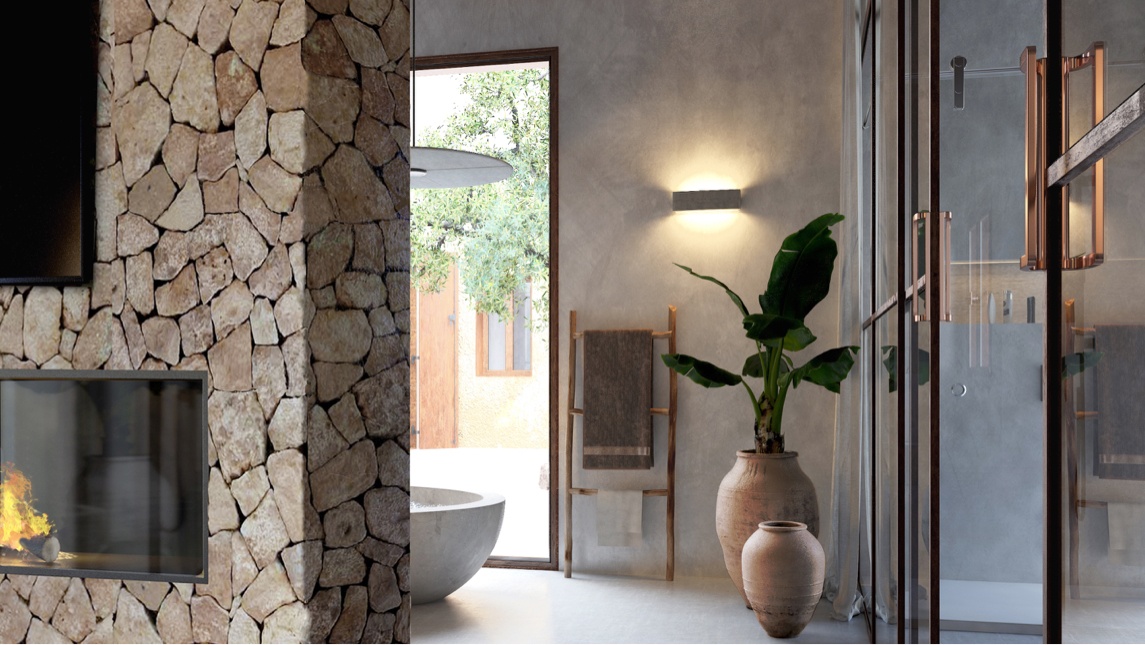 As the interior design project is located in Mallorca, a traditional element as characteristic as the shutters, we have reinterpreted them by making them in corten steel.