Both are more than an aesthetic current.
They are a way of life.
When we talk about Hygge or Wabi sabi, we are talking about two styles of decoration that come from very different cultures but that, nevertheless, share the same philosophy and the secret to find happiness. Both try to appreciate simplicity, embrace comfort and find joy in everyday pleasures.
If we compare the Wabi sabi style and the Hygge style in decoration, we find that both are rooted in minimalism.
The environments are simple, creating atmospheres of peace and harmony.  Neutral colours are used, warm textures are incorporated, and natural materials are used in the homes.
Nothing has to be perfect, both styles embrace the imperfect. They are a return to the simple and the natural, with special emphasis on the use of textures and organic materials, if possible, handcrafted. Implementing both styles in your own life requires no other tool than an open mind.
What does Hygge mean?
 The word Hygge dates back to the early 19th century, when Denmark and Norway were one country. Although it does not have an exact translation, it means something like well-being, welcoming, comforting. It was created as a way of life by the Danes and is now a fundamental part of their culture.
The Hygge culture evokes notions of comfort, deep well-being, living with loved ones and the art of enjoying life's little pleasures. You could say it's something like forgetting your mobile and enjoying a good dinner with friends; having a cup of something hot by the fireplace, or by the warm light of candles; or spending a Sunday afternoon watching movies in a comfortable armchair, wrapped in a blanket, reading a good book next to your pet.
Hygge decoration is the art of enjoying simple things. It's all it takes to be comfortable, internally and externally. It's everything that creates a feeling or a moment of well-being. Some interpret it as the art of creating intimacy. 
Style has a great obsession with light. This is achieved in a careful way through the use of fire, such as candles or fireplace. He is a lover of fabrics, such as blankets and cushions, but in general he opts for everything that is soft and sweet to our eyes, as well as kind when it comes into contact with our skin.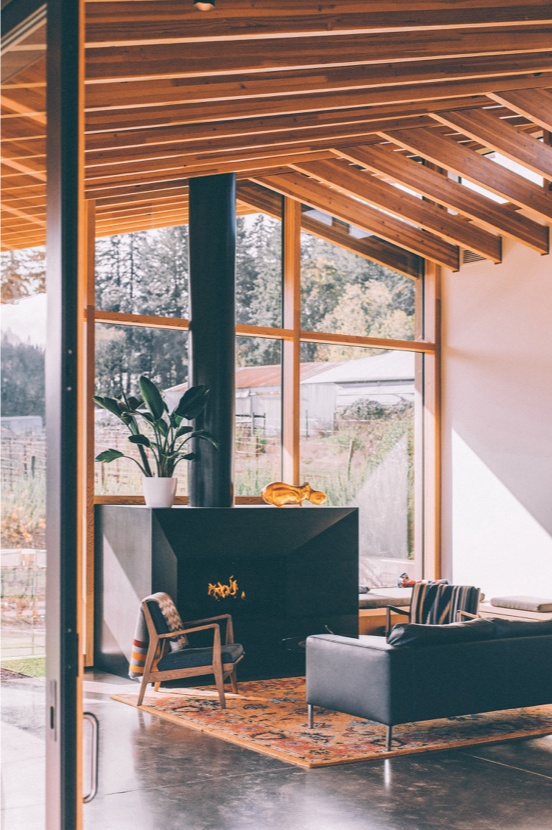 What does Wabi Sabi mean?
Wabi sabi is a Japanese aesthetic current that comes from the ideas of simplicity, naturalness and acceptance of reality found in Taoism and Zen Buddhism, based on the contemplation of nature and the acceptance of its continuous life cycle. Wabi, in general terms, means "the elegant beauty of humble simplicity," and Sabi, means "the passing of time and subsequent deterioration.
When asked what the Wabi sabi style is, most Japanese shake their heads, doubt, and offer some words of excuse about how difficult it is to explain. Though almost everyone will say that they understand "emotion" and that it is supposed to be one of the essential concepts of Japanese culture
In the essence of both Wabi sabi and Zen is the importance of transcending conventional ways of looking at and thinking about things and their existence. To experience Wabi sabi, one must slow down, be patient and look very closely.
Wabi sabi interiors are dominated by respect for nature, the art of simplicity and harmony, the beauty found in humble objects and the power of silence.
"A key aspect of Wabi sabi style decoration is the effect a well-designed space has on the psychological well-being of the occupant," says interior designer Axel Vervoordt.
Among the 10 ways to incorporate the wabi sabi style in your home is to highlight the lighting as a very important element. Natural light has a personality of its own and has a great role when entering through windows and flooding rooms with shadows and reflections.
However, there is no need to be afraid of artificial light. You can place lamps with personality made in a handmade way.
In addition, the fireplaces and the warmth of its fire, help to achieve an interesting contrast with the neutral tone of the walls and the textures of the materials as well as in the style of Hygge decoration.
If you don't have a clear idea of the style, you can find references in the project Wabi sabi en son vida mallorca. 
Finally, we reflect on the Hygge style and the Wabi sabi. We conclude that, through the values of discovering beauty in simplicity, we can begin to challenge our existing definitions of perfection, and thus enjoy a more satisfying, fulfilling and happy life.